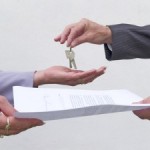 Arête Reality and Property Management, LLC aims to provide property owners with all of the pertinent information they need to effectively make decisions concerning their properties. Through Arête's dedication to excellence, property owners are able to connect with experienced property managers for vital information. Review some of our best property management tips for tenant-owner relations in Phoenix, AZ.
Handling Tenant Relations
Owner-tenant relations can quickly become a tricky relationship to balance. On the one hand, owners want to make sure that their property is well cared for and that tenants are not in breach of their contract. On the other hand, tenants deserve and are legally entitled to their privacy. Owners need to refrain from any and all urges they may have to make a surprise visit to their property as this action can be a violation of the Tenant Landlord Act. Should you wish to visit your property, contact your property manager so that they can communicate the message to your tenants.
No matter how conjugal of a relationship a property owner may have with their tenant(s), it is imperative that owners keep this piece of legislation in mind. Tenants are required to receive two days' notice prior to the owner's arrival according to the Tenant Landlord Act (TLA).
Handling Utilities
During the periods of time when your property may be vacant in between tenants, utilities are paid for by the tenant through the duration of the lease. Owners should hold themselves responsible for paying for utilities when the property is vacant for an undetermined period of time. This may seem like a drain on owner's finances, but doing so makes readying the property for a showing much easier. Keeping electric and water on allows owners to get the property ready for renters in virtually no time.
Handling New Tenants
There will always be a period of adjustment when new tenants move into your property. In Arête Reality and Property Management, LLC's experience, it takes 60 days for tenants to fully settle into their new surroundings. Arête Reality usually receives more service calls during this time than throughout the duration of the lease as whole. We take the time to explain to tenants what they are responsible for fixing and repairing and what the property owner is responsible for. Owners must address any and all hazardous items along with health and safety concerns in a timely manner.
For more information about the topics listed here or to learn more about the exceptional services that Arête Reality and Property Management, LLC, provides to property owners throughout Phoenix, AZ, contact us today.