Dean Peterson, CEO | Designated Broker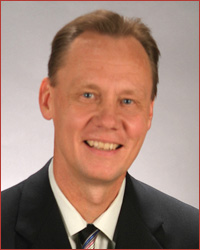 Education and Training: Bachelor of Science St. Louis University, July 1978. Original real estate licensing at the University of Texas, Arlington Texas 1984. Graduate studies, Texas Christian University, 1994-1995.
Experience: Property management and investing beginning in 1979 to present. Over the past 30 years Dean has managed a variety of properties and investments including: personal investment properties for investment partnerships and personal portfolios. His extensive experience dates back to 1975 in the building/construction industry.
Since 1989, he has managed and supervised over 50 million dollars in successful real estate transactions. Today his team manages over 25 million dollars in real estate investments/homes. His company began building a property management portfolio in 2010 and since that time has grown to more than 140 homes under management.
In November of 2011, Dean was nominated and appointed to be CEO and President of the Peterson Family Foundation INC., a private family foundation with a chartered mission "dedicated to the healing of body, mind and soul throughout the world". The foundation is currently doing extensive volunteer work on the continent of Africa with a general emphasis on primary health care, education on HIV/AIDS, palliative care and female health issues particular to the African continent.
Affiliations: National Association of Realtors®, Phoenix Association of Realtors®, Arizona Association of Realtors®, National Association of Residential Property Managers, Allied Pilots Association and the Association of Private Foundations.
Personal: Married with 3 children.
---
Jennifer Dean, Operations Manager | Associate Broker | Realtor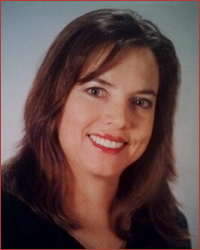 Education and Training: Jennifer is a graduate of ASU and holds both a BA and an AA.
Experience: Jennifer Dean has been in the real estate industry for almost 10 years. In the past six years she has been a multi-million dollar producing Realtor®. During her tenure as a licensed real estate professional she managed a large portfolio of Bank Owned (REO) homes for Wells Fargo Bank. Her responsibilities include property management, sales, marketing and accounting.
Affiliations: She holds affiliations with Scottsdale Area Association of Realtors®, National Association of Realtors® and the Arizona Association of Realtors®. Jennifer has also been nominated for Volunteer of the Year by the City of Phoenix and is an active volunteer with multiple charities in her community, including Chair of the 2016, 2017 One Walk for JDRF (Juvenile Diabetes Research Foundation).
Personal: Married with 2 children.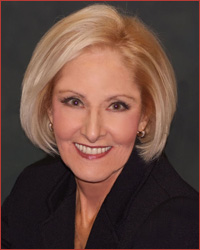 Judy Nixon, Property Manager | Associate Broker | Realtor
SalesEducation and Training: Certified Financial Planner/Loan Officer. Realtor® since 2009. ABR (Accredited Buyer's Representative), GRI (Graduate of the Real Estate Institute) and SFR (Short Sale and Foreclosure Resource), SRES (Seniors Real Estate Specialist).
Experience: Judy has bought and sold numerous homes for her personal portfolio. During the last 7 years of property management, listing, and selling Arizona real estate, Judy has thoroughly enjoyed the "fine art" of matching people with properties and continues to welcome the challenges of doing so in our especially difficult financial environment.
Judy became a full time real estate agent because of her love of working with people and the relationships that result. Her passion for showing properties and analyzing the ever-changing market place drive her to exceed the expectations of her clients, fueling her growing referral base. Judy believes that her extensive and continued education and integrity set her apart from other real estate agents.
People appreciate her persistence, professionalism, and privacy – the three essential components to the services that she provides each and every client. Her personal dedication and consummate attention to detail ensure that transactions run smoothly. She often hears how she has exceeded her client's expectations, which has become her trademark and the cornerstone of her real estate philosophy.
Affiliations: National Association of Realtors®, West Maricopa County Regional Association of Realtors®, Arizona Association of Realtors®.
---
 Additional Affiliate Businesses that are part of our team.
Accounting/Auditing/CPA
Pat Smith Accounting and Business Solutions
727 E Bethany Home Road
Suite B-107
Phoenix, AZ 85014
602-264-3971
Property Management Legal Services
Law Offices of Scott M. Clark. P.C.
3008 North 44th Street
Phoenix, AZ 85018
602-957-7877